"Attention: Business Owners and Entrepreneurs - Are You Frustrated With Poor Returns On Your Marketing Investment? Would You Like Paul Jones
To Personally Double Your Sales
Within 30 Days ​​​​​​​​​​​​​​For Free?"

​​​​​​​​​​​​​​
From The Desk Of Paul Jones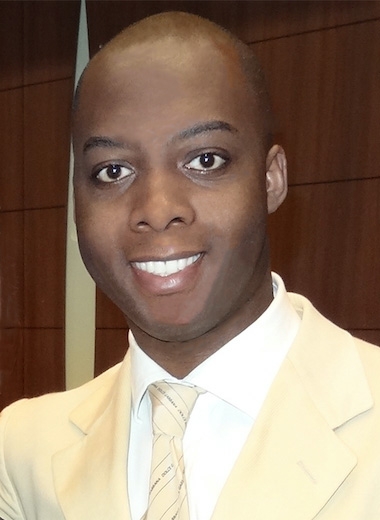 Dear Friend,






Are you're frustrated

with your business generating the same mediocre sales revenues or even losing money month after month with little possibility for growth?




Does it frustrate you when your marketing campaigns don't get the returns you expect?


Are you hitting more losers than winners each time you run a marketing campaign?


Would you like to dominate your market, become the King of the hill, with continuous sales like a well-oiled engine that runs smoother than a Rolls Royce?




Wait - don't answer that question. I think I know the answer!



Well of course you do...

who wouldn't.



Starting today.

You will never again be disappointed with diminishing sales, or marketing campaigns that don't work.





You'll understand how to leverage your business to produce more buyers, bigger units of sales, get more leads and more referrals. Taking your business to higher heights will be effortless with nothing more than a simple breeze with my help.



Here's why!




Paul Jones International is the only company in the UK that can double, sales in 30 days for free, without taking any of the profits generated. In fact, it's the only company within Western Europe that does this.


You might be wondering to yourself, how do you know that? The simple answer, I checked.




If you find this hard to believe, I challenge you to find any marketing consulting firm in Europe that can achieve such results, with the same deal that I'm offering you.




I'm so confident that no one else is doing this that I'll extend the offer to the rest of the world, and if you do find another company offering the same deal. I'll double your free offer to 60 days.




I'll personally work with you one-on-one providing consulting services to help you double your sales in 30 days for free, and during the next 12 months your business could even be tripled.




I understand your pain and the difficulties you're experiencing,

because I had the same problems too.


Your business may face problems like, customer acquisition, difficulties selling more products and services to existing customers, difficulties with customer reactivation, difficulties creating continuity programs that provide consistent sales, month after month like clockwork, difficulties with lead generation and turning leads into buyers consistently. I have the solutions you need that will solve your problems.




What if acquiring new customers was as simple as pulling a lever? Or, how about being able to get an unlimited amount of traffic to your website, and get it on demand?




This will happen and more when you become a consulting client with Paul Jones.
Here's What I Can Do For You:






Your business will be in a unique position. You'll have proven strategies that get results. The strategies you'll have access to have already generated billions of dollars for clients worldwide.




How is that possible?




As a Marketing Consultant, Business Growth Specialist and Copywriter. One of the first things I'll do to add instant value to your business.




Will be to create a strategic marketing plan that will immediately generate income.




What I'm about to say next may shock you or it might even sound strange but it's true.




Since 2014 I've been studying marketing strategies that generate hundreds of millions of dollars in revenues for businesses around the globe.




I've learnt from the very best marketing minds on the planet, locking myself away from family and friends to master a skill set that will be of great benefit to you and hopefully not your competitors.​​​​




I've meticulously acquired decades of knowledge during that time, which has been condensed into information that can easily be implemented in to your business so you get results.




The kind that will make a life changing difference to your business.






Jay Abraham, Frank Kern, Ryan Deiss, Ted Nicholas, Dan Kennedy and the late Chet Holmes are just a few of a long list of superstar mentors that I've had the privilege to learn from and attend some of their seminars.




These gentlemen combined are responsible for billions of dollars in sales for their clients.




Working with Paul Jones International will give you exposure to marketing strategies capable of generating large amounts of revenue for your business.




With my help you will learn the same strategies my mentors use that earn each of their clients hundreds of millions of dollars.
Another Good Thing
You Should Know!

I'll tell you exactly what campaigns you need to run, and how they should be executed, the most effective way to position your offer to have maximum impact resulting in substantial profits for your business.






When we finish our planning session together one of three things will happen which are:






1. You think the plan is remarkable -






You believe that you can implement it without my help. If this is what you prefer. I wish you all the very best and ask that you keep in touch and let me know of your success.






2. You absolutely love the plan and decide to -




Become a client.

In that case, I'll tell you exactly what marketing strategies to implement, so you can maximize and profit within the next 30 days. It won't cost you a single cent, dollar, pound or euro in consulting fees.


Every single business that becomes a consulting client of Paul Jones International gets results. No client is left without being 100% satisfied with the strategies provided.


Why?




Because, I know what works and what works best to be able to deliver the most effective strategies.




If you're happy with the results I produce. We can work together long term to continue increasing your revenues and growing your business.






3. In the unlikely and extreme set of circumstances

you believe that I have wasted your time. I'll give you a strategy that you can use to increase your revenue, without my assistance.




I value your time, which is precious, and I thoroughly respect it.




It really is that straight forward and there's no catch whatsoever. It's 100% risk Free.




Think about this for a moment.




What's the worst that can happen? You choose not to accept the offer and get a strategy that will increase your profits, in exchange for giving me a little of your time.




Or, you get the best deal you'll ever likely to find anywhere. You and I work together to dramatically increase your profits to a level you never thought possible before.
That's Why This is
 The Closest Thing to FREE MONEY You Will Ever See

Think of it as having your own set of keys to your banks vault.






Here's how it will work!




We first have a telephone conversation and discuss your business.




I evaluate what you have, what you've done and what you're currently doing, and what you want to achieve going forward.




Once we have the basics ironed out. I'll begin consulting with you, providing a strategic plan of action, to increase your profits. There are a few ingenuous methods on how I can do this for you with great affect.


For example, I can show you how to reactivate lost customers, how to reconstruct your offer, how to increase your prices with little to no resistance, how to create recurring revenue, how to increase the size of your customer base, how to increase the size of any transaction and get 20% of your customers, clients or patients to buy more of what you're selling, and much more.


If you have a list of prospects, we can work on campaigns together. The end product will be…



A license to print money at will.




Remember, I work with you for 30 days for free, generating profits in advance so you can see that our marketing strategies work, before you decide to work with Paul Jones International long term.
Why Are You Making
Such A Generous Offer?

Well, for two good reasons.






First, I thoroughly enjoy helping people. Marketing is what I do best. It makes me very happy when I'm able to see businesses achieve financial success, knowing that I'm the reason why they got such fantastic results.




And second, this is how I attract top-level clients from around the world that want growth and increased profits.




Here's how that process works:




Let's assume you're happy with the offer to double your sales in 30 days and perhaps even double or triple sales in the next 12 months.




Lets also assume that you'd like Paul Jones to provide you with the best promotions and marketing campaigns on a regular basis.




You'll probably want to continue working with my company long term so I can help you implement all of the winning strategies.






Should this be true? I may invite you to become a consulting client.




My fee is a monthly retainer of $150,000 plus 25% of the sales I generate, but if you think about it. It should cost you nothing.



Why?




Because I expect to make you a whole lot more than the fee's I charge. If we continue to work together, during the next 12 months I'm confident I can double your entire business. My fees are paid out of the profits I generate.




This is why it shouldn't cost you anything.



I can even give you a plan during our first conversation that's guaranteed to make you sales.




Sales that you wouldn't have received without the strategies provided.




You'll see the value I have to offer just before we end the telephone call, which will be to your advantage and benefit, without a single dime having to leave your wallet.




Let me just say this.




Even if you think we have an incredible offer that no one else can provide to increase your profits substantially, but don't want to become a client, no problem. You won't get any sales pitches, hassle or pressure.




In fact, here's my Super Cool No Frills Promise to "You".

You Find Our Conversation To Be Of Incredible Value Or I'll Give You A Free Strategy -




That Will Generate Increased Revenues For Years

To Come, For Wasting Your Time.

This truly is an outrageously spectacular great offer, which you are unlikely to see from any other business growth specialist anywhere in the world.




Think about it.




I'm assuming all the risk to create a profit pulling marketing strategy, that's guaranteed to make you an enormous amount of revenues in advance, all for FREE.


I'll even take it one step further where no one else would be prepaid to take such a risk. I guarantee you will find my offering immensely valuable. If you're accepted for the 30 day free trial.




You can keep all of the additional sales that I generate for you, without having to pay me anything.




Who Else Has The Knowledge to Do This and Get You Results for FREE, and let you keep all the profits?




No one. I've already checked.




I'm not afraid to take the risk working for free, because I know you will get results.




The strategies I use are not based on theory. They are proven to work and have generated billions of dollars for clients all over the world.




The strategies work extremely well.

When you become one of my consulting clients. You'll continuously make money.



You're competitors will become envious of you as your popularity gains momentum. They will probably want to know who the genius's behind your successful marketing campaigns are, so they can make contact and get similar results.






You really have nothing to lose but plenty to gain.




Besides, I've never had anyone feel like his or her time had been wasted. That's why I can make such an incredible offer. I get you the results no one else can. Who else can you find that can do what I do for free over 30 days?




As you can imagine, I'll get a LOT of interest from this offer.


It's very important you carefully read what I'm about to say to you next because it will affect you.

This Offer is Not For Everyone. Here's Who I Can Help

I'm fastidious about who I work and converse with.

I do have an unerring but reasonable set of requirements, that must be met in order for us to proceed.




So here it is:




1.

The offer is only for large businesses. You must have a minimum sales turnover of $80m.




2.

You must have a steady flow of leads with existing customers.




What this translates in to are, consistent streams of traffic that generates sales. You have campaigns or promotions in operation and you are spending money on advertising.




3

. You must have a responsive list of customers, clients or patients that you can sell your offerings to. It doesn't need to be big but it must be responsive.




4.

You must have a good reputation; equally, reputable products or services.




Every strategy we work on together will provide you with more sales, profit, and increases your exposure to a wider audience.




Your business will be positioned in a way that produces MASSIVE Goodwill throughout your market, creating a stampede of hungry buyers.


5.

You MUST be able to follow instructions.




This is for your benefit as well as mine. Besides if you don't implement the strategies I advise you on, neither of us will succeed.




So there you have it. Everything you need to know to be able to make the right decision.



This is What You Should Do Next?

If you meet the requirements above and would like to become a consulting client with Paul Jones International, I'll be happy to speak with you after you have completed a short form, which you can get here. It's pretty straightforward and only takes a few minutes.




Here's What Will Happen After That




Once I have your form. Someone from my office will call you to arrange a date and time for us to talk.






Our call will last approximately 30-60 minutes.




This is where we discuss some strategies and discover what you would like to achieve and the steps required to get you exactly where you want to be.

Warning - Time is Very Limited

This amazing opportunity is extremely limited due to the intense one-on-one time required to work with you.




Therefore, I'm afraid to tell you that, it will be physically impossible for me to work with more than just a handful of businesses.




You should also be aware there is significant demand for my personal one-on-one consultancy services, and what I'm offering to you is unprecedented.



If you would like to be exposed to this rare act of serendipity, with more customers, patients and clients then you could ever dream of, earning insane amounts of revenues consistently. Click on the orange button below and complete a short form.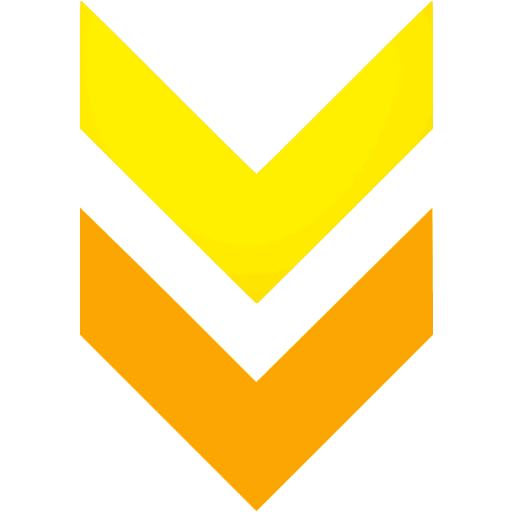 Commit Now
PS. This window of opportunity won't be available for very long, with that said. I can only accept applicants on a first come first serve basis.





Don't delay – time and space is limited and the opportunity is a rare one for sure. Apply today.


​​​​​​​

Talk soon
Paul Jones



Privacy Policy
Terms and Conditions
Earnings Disclaimer